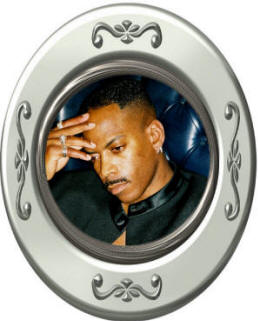 CH: When did you start writing?

MoSkillern: I actually started writing in high school, I was always an avid reader then one day I started putting my own thoughts to paper and here we are.
CH:. What influenced you to write this book?

MoSkillern: Truth be told this book wrote itself, as I said on my Acknowledgement page inside of "Messages", my job was only to put on paper what flowed through me. Sometimes when I read my book I find myself pleasantly amused by what is there.
CH: What is the purpose of this book?

MoSkillern: The purpose of this book is to stimulate new thoughts from what has with time become mundane; and to stimulate new Ideas and ideologies. "Messages" will stimulate every individual who reads it in a different way. This it how it was written and thus it was titles.
CH: What other authors do you admire or influenced you in writing your book?

MoSkillern: I have had the pleasure of reading the works of many great authors but a few that come to mind are: Maya Angelou; Walter Mosley; Michael Baisden; Iyanla Vanzant; Edgar Allen Poe; Langston Hughes; Nietche; Sun Tzu; Dante; and The great philosophers of ancient times. These are a concentrated few who pop into my head the moment that question is asked, yet this is but a small yet esteemed sample of some those who's books I have read and by proxy have been influenced by.
CH: What advice would you give to other new authors?

MoSkillern:. Take your time with writing, there should be no rush. Ensure your product is good not just in your own eyes but seek the opinions of others. Also do not be driven only to make money in your writing it may dilute the power of your ideas in seeking to make your writings commercially acceptable. Stay true to yourself and the thoughts and words you visualize
CH: Would you recommend self publishing to other writers?

MoSkillern: Yes, my experience with self publishing has been very positive and rewarding.
CH: Why?

MoSkillern: Frankly, by self publishing an author can focus on the task at hand because they are not involved with one of the giant companies where authors can get lost in the mix. This could cause there ideals to be comprised into a "McDonald's" like mass production of books instead of a quality product that accurately displays their ideas. In self publishing you the author can put time and care into your work and focus on the quality of the words instead of on the commercial appeal. Don't get me wrong I am not against publishing with the big companies but it would have to be a deal that benefits me and the company (Baseline International Publishing LLC) that I have created.