Feedback Page
Feedback will be posted on
the "Read Feedback" page usually within 48 hours.


We'd like to know what you think about Maurice Skillern's website and projects. Please enter your comments on the "Feedback-Form" below so we can share your thoughts with other visitors. Check the Read-Feedback-Page to see your comments and other interesting observations about this exciting literary personality.

Or
Click on the form below to open the form shown below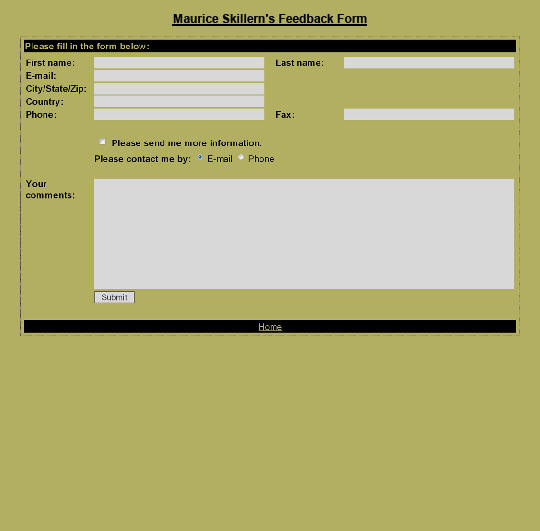 Thanks for caring enough to leave feedback.
Also, feel free to write me at
customer-service@maurice-skillern.com