Read Feedback
Date:
Username: KEM (Singing Artist, Memphis concert)
Comments:
Congratulations on your Book! Its a great accomplishment!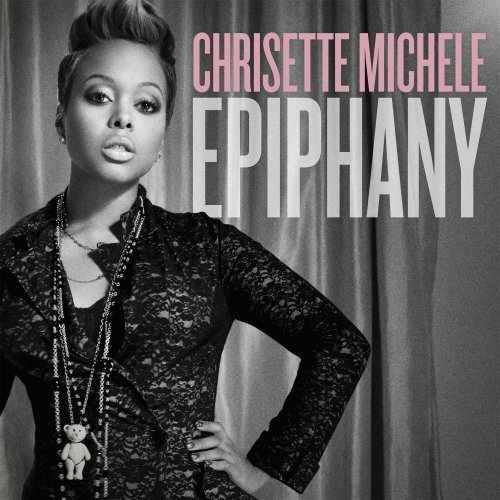 Date:

Username:

Chrisette Michele

(New Artist Island/ Def Jam)


Comments
Good luck & may God Bless your endeavors!
Message Type: Praise

Subject Other: THE BOOK "Messages"

Username: Kim Broughton

Date: 08 May 2007

Comments:
Maurice Skillernanagesmanages to approach his controversial subjects, most notably race and religion, in a way that provokes conversation and thought, not offence. He uses his life experience to not only describe literal war, but also the war within. His examination of theology, family dynamic and racial discourse leaves the reader sometimes tearful, sometimes angry, but always intrigued. His work manages what so many poets and authors strive for: a reader left touched by his words and, more importantly, provoked to reconsider his or her own beliefs or perceptions.
Date:

Dear Brother Skillern:
It is my prayer that you are enjoying a productive, yet peaceful holiday season. Happy New Year! We have a lot in common. Like myself, you have accepted a charge to capture and to publish those thoughts, ideas, and works of literary art that are the direct result of a connection with the divine. I have studied inspiration through a self-discovery the muse (the persons, places, things, and ideas that are created to inspire). Thank you for being a muse. Continue to educate and inspire. I enjoyed reading the poetry posted on your site. I loved the concrete imagery used to tell of a poets' rise from despair to a realization of the divine in RAPTURE. The journey that you capture is epic. I appreciate the style and form that you used. I enjoyed the closing line the most, "Evil shall know it's final fall." Great job!
MOTHER touched me on a personal level, in that, I, too, lost my Mother (November, 2004). The words were simple, yet profound. The use of repetition resonates. It was a heart-warming read. The conversation that is weaved into the piece makes it epic, dramatic, and narrative, a great literary piece. Again, the closing line captures the essence of what the entire poem was about – Mother – it was about love.
Respectfully yours,
I am, John D. Evans Author / Founder
The Evans Poetry Collection www.jdpoetry.com
Comments
Greetings, AWESOME SITE! As previously stated "Messages" does not fit into any genres of poetry of the current day. To use such words as soothing, fulfilling, and enlightening would be an understatement. Continue to reach for the stars, for you are truly going places! It's truly awesome to see one of us "greensuiters" make it!
Take care...Doretha

Message Type: Praise

Username: Claudette Metcalf

Comments
Dear Maurice,
I want to send KUDOS out to you for a job well done. The poetic philosophical aspects of your work is phenomenal! I am sure that all who view your writing will see the uniqueness and discern each piece in a different light. Your sweat, blood, and tears are exemplified in your "PIECES. "One of my favorites although their are many is Undaunted Love. It rattles the warmth of my soul, but yet the TRUTH glares out with VEGENCE! Your voice sounds so powerful and clear which, I think, intensify and elegantly conveys the beauty in each piece. To a brother from a sista, I send out great CHEER and much LOVE in your sincere endeavor to bring this gifted work to its fullest fruition. I hope you take the time to read my email because it is from someone who truly admires your work.
MessageType: Praise

Username: Christine Rock-Jones

Date: 25 Jun 2007

Comments:
I consider it a honor and a blessing to know you. Our friendship has influenced me in many positive ways. Not only have left a lasting impression on me, but also my girls. It gives me great pleasure to say to others that I know you and tell them about your book. Looking forward to your next book.

Comments
Maurice, I have enjoyed touring your website. Thank you for visiting mine and leaving such wonderful words of encouragement. God bless you as you strive to take your career to the next level.By the way, the poem you wrote in honor of your mother (or mothers in general) is beautiful. May you always stay inspired!
Kendra Norman-Bellamy, Best Selling Author
www.knb-publications.com
Comments
The site is wonderful, and Maurice I congratulate you on putting your philosophies to words. From one writer/poet to another, it's a bold undertaking. Best wishes in all of your endeavors.

Latorial Faison
Poet, Author, Educator
www.latorialfaison.com
Comments
MAURICE, WHAT CAN ONE SAY THAT YOU HAVEN'T ALREADY HEARD, NOTHING COULD COMPARE WITH THAT OF WHAT YOU'VE CREATED. LIKE YOURSELF,TI TOO AM A LOVER OF WORDS, BE THEY WRITTEN OR SPOKEN. READING YOUR WORDS I'M LEFT SPEECHLESS, IN AWE WITH YOUR DEPTH, TALENT, PERCEPTION, YOUR MASTERY WITH WORDS, WHICH DEFINITELY YOU COMMAND, AND THEY, YOUR SLAVES, PAINTING PICTURES WITHIN EACH, MIND, WORDS OF BLUE'S, COLORFUL HUE'S, CREATING WORLDS. EVERY WORD A FEAST, CLEANSING, TO THE SOUL, THOUGHT-PROVOKING, TRAINS OF RAPID THOUGHTS, WITH DIRECT AIM, INTENDED FOR THE HEART OF MANY. ENOUGH SAID, ALLOW ME TO EXPRESS MY APPRECIATION, FOR THE GRANTED ENTRANCE INTO YOUR LOVE AFFAIR WITH WORDS.. THANKS MY BROTHER....
WARMLY JOI'DE'VE

Comments
Hi Maurice, I just wanted to let you know that I did a search on your name on Google and Dogpile.com and found that your press release has been picked up on the following pages: http://namct.com/news/index.php?blog=7&cat=35 (#1 on search results at Google) http://www.philosophers.it/pages_723642.html (# 8 on search results at Dogpile.com) Congratulations! Expect more sites to pick up the press release in the near future. Best regards,

Emanuel Carpenter www.emanuelcarpenter.com
Message Type: Praise
Subject: Web SiteCompanyProducts(Other)
SubjectOther:
Username: Letha Robinson
Comments:
I just finished reading this last night One word come to mind for your book "Messages' Wow! It was beautiful...Nicely done. I'm still digesting it, but it was such an odd little book I wanted to ask if anyone else has read it, and what your thoughts were. Or ask about any of your other books, none of which I've read, but " Message", I would probably read again. Congratulations! Good luck with the rest and keep it up good work!
Here's a Poem I like to share with you that I'm fond of By Wang Fan-Chih (590- 660)
When the rich pass proudly by on big smooth horses,
I feel foolish riding my scrawny donkey.
I feel much better
when we overtake
a bundle of sticks
riding a bony man.
Remember to Love Your God with All Your Mind, Heart and Soul: The Role of Reason is in the Life of your Future

Comments:

Mr. Skillern,
I just read your work "Tranquility," and I must say that God has blessed you with an awesome gift. This writing is thought provoking. As I reflect on the present conditions of the world, we have really "missed the mark," and must seek to restore order in our lives, homes and communities, ultimately restoring "Tranquility." Thank you so much for sharing your heart, and I will be purchasing your book. Incidentally, I met you at the Transportation Inn, Ft. Eustis, VA. I was the hotel clerk that took care of your accommodations.

God bless,
Sharrin Owens
shardelta@aol.com
Newport News, VA.